Adventure, Volunteering & Fun in Cuba!


Experience Cuba side-by-side in solidarity
and friendship with the Cuban people

Due to Covid-19 and Canadian travel restrictions the Spring 2021 Che Guevara Brigade has been postponed to later in 2021
Click Here for Details

* * *

Join the next online webinar!

The Che Guevara Brigade Commemorates:
The Life & Legacy of Ernesto Che Guevara!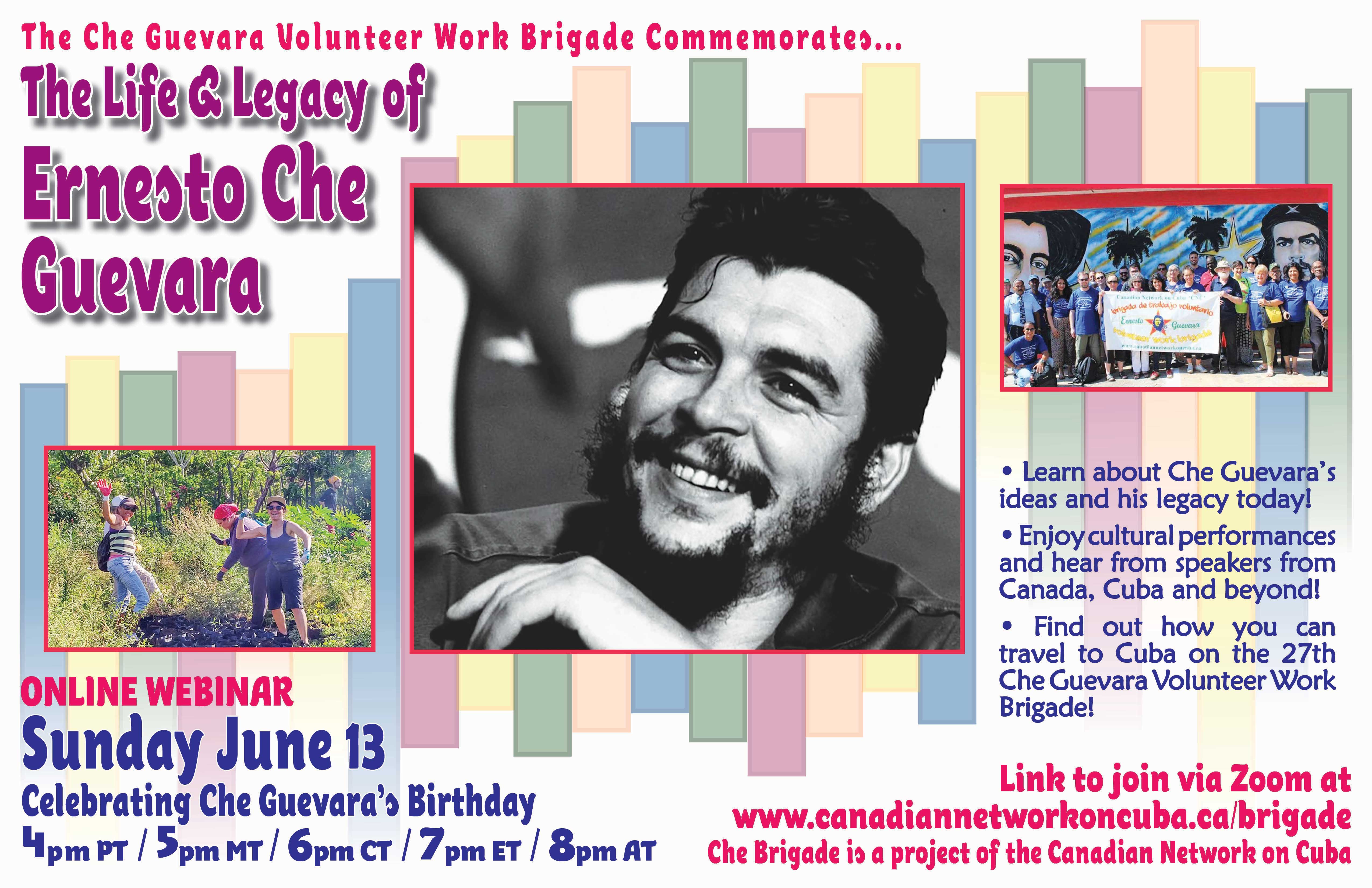 Sunday June 13
7pm Eastern
4pm Pacific | 5pm Mountain
6pm Central | 8pm Atlantic
Click to register via Zoom

* * *



Participate in a unique opportunity to volunteer
side-by-side with Cubans.
Since 1993, hundreds of people living across Canada, of various ages, skills and backgrounds have enjoyed an exciting and informative two-week stay in Cuba with the Ernesto Che Guevara Volunteer Work Brigade.

The trip provides the opportunity to look at the gains and victories of the Cuban revolution, as well as see Cuba's challenges first hand, particularly the impacts of over 50 years of illegal economic blockade from the United States. The Che Brigade fulfills two main goals. On the one hand, it is a great way to show support for the struggle of the Cuban people to maintain their independence. On the other hand, it is an important opportunity for people from Canada to know and understand the dynamism of all aspects of life in Cuba.

The Cuban people, who are committed to maintaining their revolution and its great gains, receive the Brigade participants, known as "Brigadistas", with warmth and friendship. The fact that Brigadistas come from Canada to share friendship, reaffirms to many Cuban people that the social change they are carrying out is important, not only for their country, but for the entire world.

The Che Brigade combines volunteer work with cultural, social, economic and political encounters in an educational context.

Join us!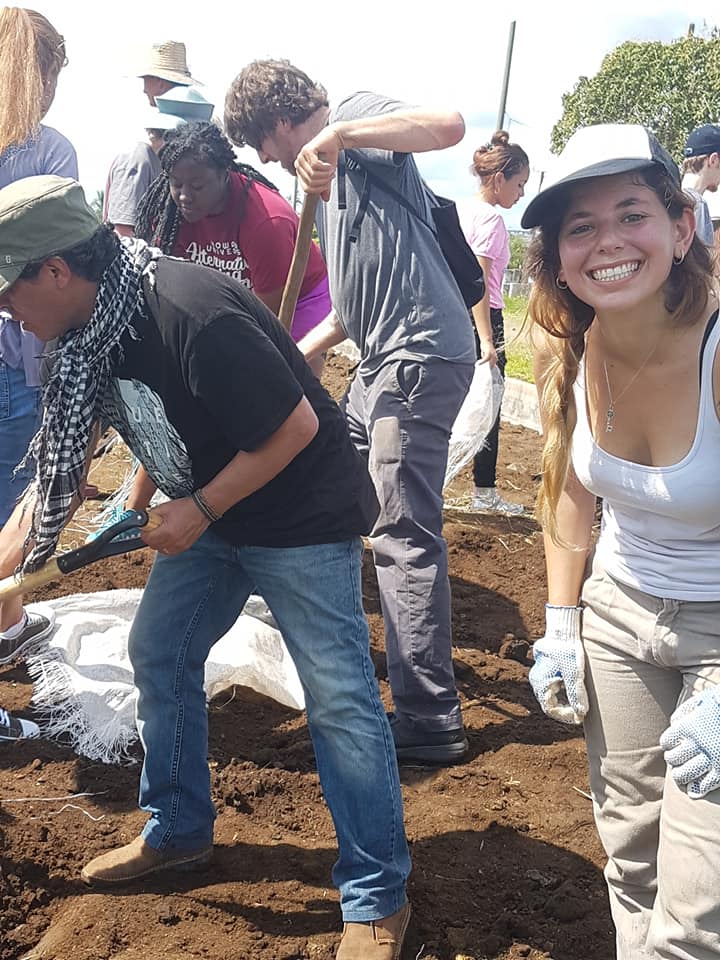 This is a unique chance for people from Canada to support Cuba with your friendship and by volunteering on a farm alongside members of youth and women's organizations as well as veterans of the Cuban Revolution. We will customize volunteer work to accommodate all abilities and preferences. We hope you will join us for the 2021 Che Brigade!



Every year the Che Brigade includes:
Working with Cubans

Talks on Cuban economy, democratic system, and health

Visits to places of interest (schools, hospitals, factories, museums, etc.)

Opportunity to explore the host city as well as Havana independently

Visits to provincial centres

Visits to Cuba's famous beaches

Participation in cultural events

Dance lessons
The Che Brigade is a non-profit project of the Canadian Network on Cuba
Our Cuban host is the Cuban Institute for Friendship with the Peoples